Students and mentors working together to construct the bridge.
Practicing our prototype robots on the bridge helped us to realize our deficiencies and how we may improve on them. One of the major challenges was traction control, in the process we have tested 4 wheel designs and finally coming up with the one shown above.
From the day of kick off, teams have a total of 6 weeks to brainstorm, design and construct their robot.
Students and adult huddling close to brainstorm on ideas on how to design our robot.
From start to finish; the various constructing stages of our robot, Naia II.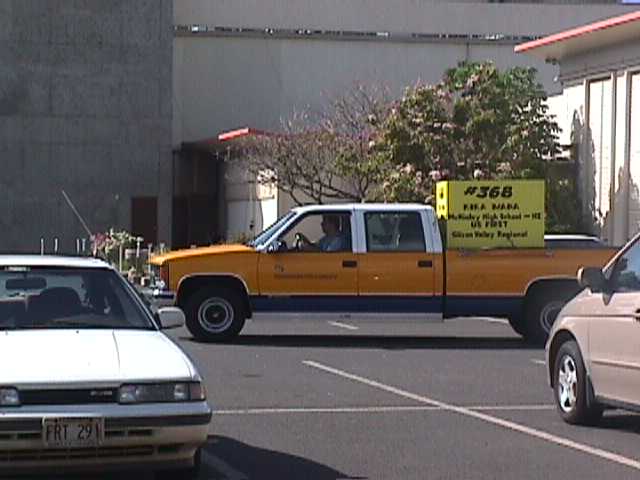 The Kika Mana Express is hitting the road.
2000 - 2001 Robotics Competition
[ Fundraising ] [ Construction ] [ Competition ]
[ Media Coverage ]